If your blogger or thinking about doing a blog you may what some nice crisp pictures but your not that good yet or you just don't have to take the time to take them. One way to deal with this issue to use royalty free images which you are allowed to use on your blog without getting into trouble with anyone.
1. Pexels.
This website hosts thousands of photos for you to pick uploaded by talented photographers each day so the database expands with more choice for users to pick the right photo for them. They are all free and can even be used for commercial use as well. All images are Creative Commons Zero License. You can use them on whatever project you are doing whether it is a blog, app, websites etc.
2. Unsplash.
Another website that showcased a beautiful showcase of photos. The site claims to have 100,000 contributors and generates more than 9 billion photo impressions per month on their overgrowing collection of photos. There are all sorts of photos from abstract, colourful, nature, macro, industrial, you name it the sites showcases it all.
3. Pixabay.
Pixabay state that they have over 1.6 billion royal free stock photos, vertical design, clip art and videos. shared by individuals uploading for you to use for free. You can use the images for personal or commercial use.
4. Burst Shopify.
This is a smaller website compared to the above sites but that doesn't mean a great place to find good quality photos for you to use on commercial and personal use. You can use the images for such projects as mug image, means or even shirts for a few ideas. The photos are all royalty-free and that is constantly updating new images to feast your eyes on.
5. Kaboompics.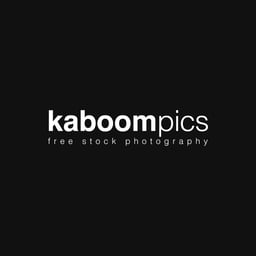 This site offers model released images of people which is quite hard to find from I site shares royalty free images. Though there are not as many photo choices as bigger sites it still gets 4 million times been downloaded which indicates a rather popular site to check out.
Do you use royalty free stock images? What is your favourite sire to use?