If you know someone who is expecting and then you need to check out my new parent gift guide, full of thoughtful and sometimes funny ideas to celebrate the milestone of being a parent.
1. 'mum to be' Letterbox gifts.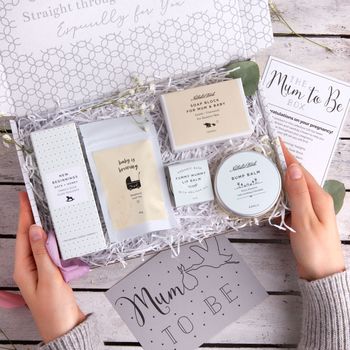 This is a three-month prescription box of crafted items that would make a new mum have a smile on their face. It includes lots of chocolate (who can turn their nose up and that) and luxury pampering items such as bath salts and candles to help give someone that special 'me time'.
2. Firestick Alexa TV stick.
This is an amazing idea and I love the fact that you can control the stick what you watch simply by speaking to it. We all know when having babies can be a handful so this makes flicking through channels so much easier and believes me you spend a lot of time watching tv as I did.
3. Coffee machine.
This coffee machine vital item parents need to have in their life and it is a coffee machine because let's face it in the early days of sleep deprivation of any new parent needs caffeine to keep them afloat and not go into zombie mode.
4. Pacifier Temperature.
I know that is a genius idea to get a good recording of a baby temperature especially if you do decide to use a dummy. The temperature reading is incorporated inside the dummy so works once the baby is sucking on the dummy. Anything that makes parents lives easier is key when considering a present for any new parent.
5. I Adulted!: Stickers for Grown-Ups [Book]
Who says achievement stickers can't be used in the adult. Their fun stickers celebrate the achievements of getting stuff done, perfect for when your knackered and don't a lot of time so important to celebrate the small stuff.
6. Rad dad t-shirt.
This is a cool t-shirt for any new day out there. It is quirky and has an eighties vibe going on, what is not to love?
7. New parent quotation in a jar.
When I spotted this browsing the net I really liked it and thought it was such a thoughtful and fun idea for new parents. It is a jar that is filled up with funny and thoughtful quotes that will make a new parent smile. Sometimes you just need a little word of encouragement and this is fab as you can pick out a random quote which probably speaks to you somehow.
8. pNeo baby shusher.
When my boys were younger this product wasn't around, oh how I wish it was. This is a pNeo baby shusher creatures calming nature sounds quickly soothes a fussy baby with rhythmic "shush" sound Parenting technique from "The Happiest Baby on the Block" Timing options - 15 or 30 minutes with the built-in sound sensor and user controlled volume Makes a great gift; good for newborns and up.
9. Little Miss Busy Surviving Motherhood (Mr Men for grown-ups).
This is a humour present and it will bring a smile to a mums face because who didn't like Little Miss and Mr Men books when they were young. This is a brilliant paradoy book that will tell lighthearted trials and tribulations of motherhood.
10. Search Engine New Parent card.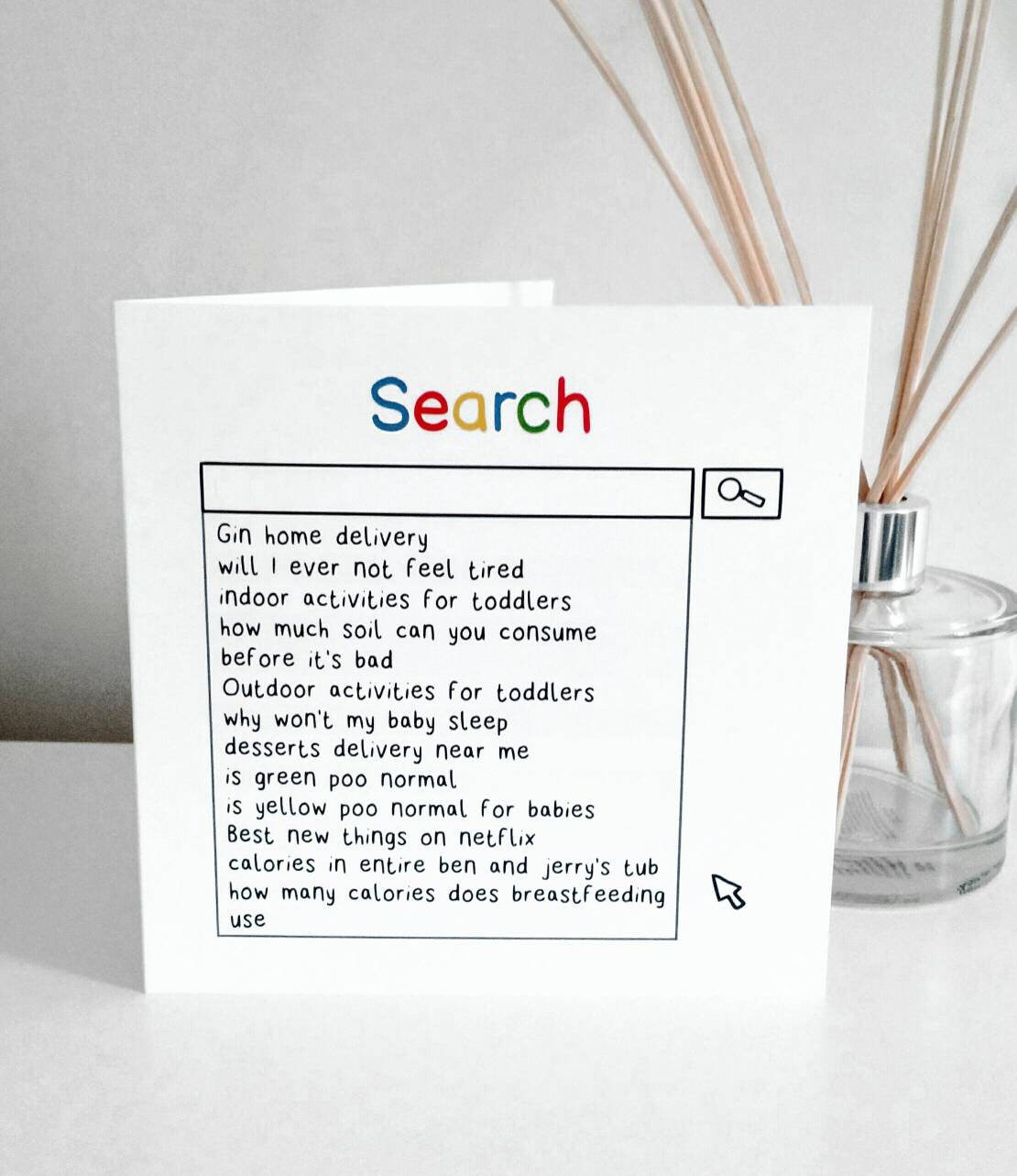 I thought this spot on as I recall the many times I visited Google in the early days of parenthood to seek the ultimate answers from Dr Google. I think this card pretty much sums up parenthood in the modern digital age. you can buy it from Etsy