Hey readers,
As a blogger design is important when it comes to giving a visual idea of who you are and what kind of style of writing you want to offer to your readers.
A great way to add personalisation to your blog site or pictures on your posts is by buying digital items called mockups.
If you have not heard of the term mock-ups it is basically a design term meaning an arrangement of text or pictures to be printed.
This is a brilliant concept as there many a variety to choose from so you get the ride design for you that is personal to how you want to express yourself.
Of course, mockups can be used in a variety of places, not just in the blogging world. You can use them to place pictures on clothing and give them as gifts. Or you could use them to get designs on clothing to say for a restaurant. You can even place the design on photos. So as you can see mockups are rather flexible in use in a variety of places.
Going back to blogging as I am a blogger and design and visual features are just as important as words.
Where can you get this mockup?
Well, a specially dedicated website called Design Buddles sells mockup logo target="_blank">mockup logo
. They provide a variety of different and affordable packages so you can tailor them to what you need. The type of packages is Graphics, Templates, Mock Ups, Patterns, Illustrations and Craft Files.
At Design Bundles you can browse over 15, 000 marketplace products. An example of this would be a mockup logo where 20 different types of logos to add on. The type of things would be useful if you are a blogger and you want to see your merchandise you can get the logo on a cup, or sell t-shirts or even business cards that are going to blogging events and want to promote your blog as a professional blogger.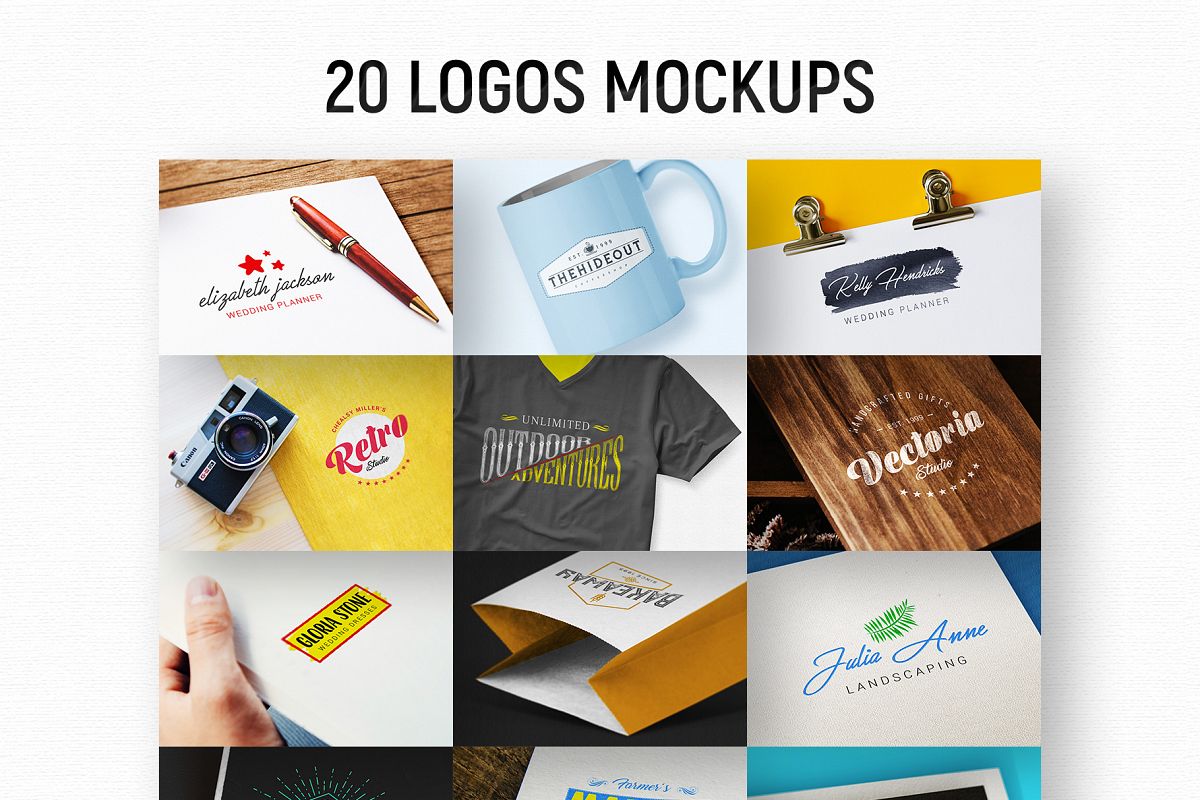 The picture above demonstrates the kind of design for these 20 logo mockups and what it includes is:
* Smart objects to place your photos
* High resolution with 300ppi.
* ALL DESIGN TEMPLATES IN THE PREVIEWS ARE INCLUDED AND FULLY EDITABLE.
So this is really easy to get professional-looking products to further your investment and growth of a blog. It is really easy to contact the individual who is designing and also it only cost £9.98.
Not only that but the designs are tailed to you and you can download them and edit them if you so which. This, therefore, allows you the choice to get the best design for you and your blog.
Like I said before mockups don't just help out bloggers but they can expand to any area whether it is you wanting to sell products as a business or even perfect for special days like hen dos and want to have personalised t-shirts.
Another important point I would like to make is that Design Bundles offer 24/7 technical support online so you don't have to worry if you don't feel confident as there is always somewhere there that can help you tackle any problems that you may occur.
This is an ad for Design Bundles. However, all opinions expressed in this post are entirely my own.