I have scrolled the internet to find my favorite Halloween activities that can inspire you this Halloween.
The first port of call has to be slime, I mean what child doesn't like slime.
But this is special slime because not only is it slime but it is Halloween slime making it much spookier.
This will keep your little darlings entertained for aggggggeees. Also, before I forget this Halloween slime recipe has 3 easy ingredients which means we are winning.
Thanks go to the brilliant The Best Ideas For Kids for an amazing recipe so go check out their

Halloween slime.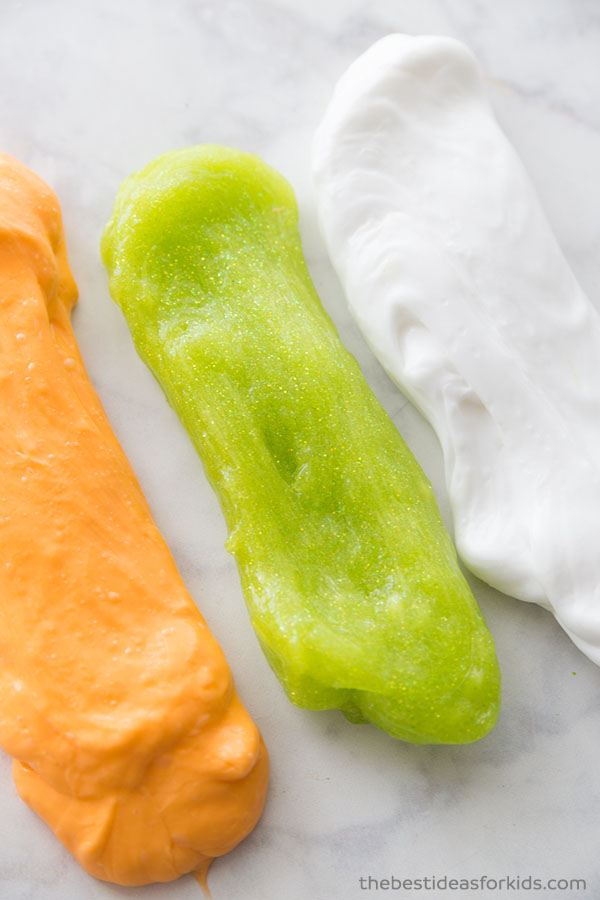 Halloween Scanavager Hunt.
A fun-filled activity to do is Halloween themed scavenger hunt where you find Halloween-themed items on a list and tick them a pumpkin.
Kids love being active so this is one that will be a big hit.
There are so many free printable ones but I particularly like this one as it is not too complicated and is lots of fun from

Growing Healthy Kids.
Of course, a classic game that is still ever popular to this day is apple bobbing.
What you have to do is get some apples and put them in a washing-up bowl full of water. The object is to get the apple out of the bowl with your mouth and not use your hands.
There are plenty of playlists on Spotify or Youtube or you could have your own cd of Halloween hits to hand.
To play the frozen statue game kids have to dance to the music but when the music stops everyone has to stay statue-still.
The first person who moves is out. Carry on with the format until the final person who stays statue still wins.
The classic game of tic tac toe is to get three pieces in a line diagonal, straight, or across wins.
This Halloween they come with a twist as you paint stones monsters (green), ghosts (white), or devils (red) and use orange washy tape on the floor as your markers for the game.
You can check out the amazing

smashedpeasandcarrots

who explains and does a brilliant job to learn more.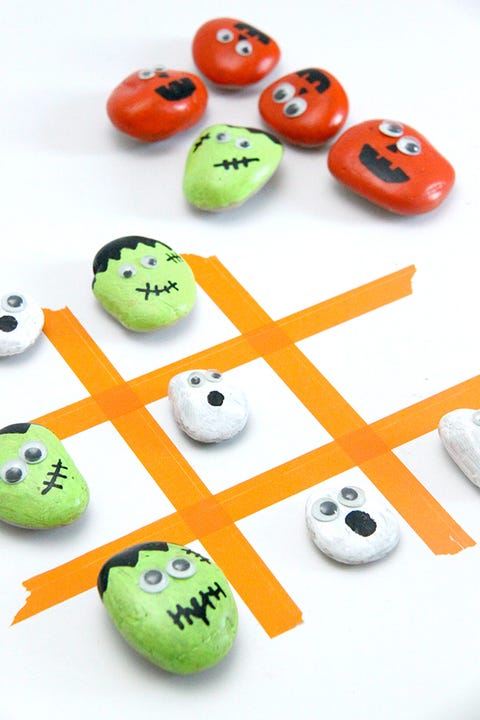 One of the most popular children's Halloween activities is to dress up in a scary outfit and knock on neighbours doors saying trick or treat.
Then the neighbour will either hands out treats or asks for a dare (much more likely the dare occurs these days mind).
It is just a fun way of engaging with the community and people dress up the homes to make them spooky.
Pumpkin Carving.
A lot of people buy pumpkins from a pumpkin patch or their local supermarket.
Then they gut out the insides of their pumpkin and carve the pumpkin to look fun or scary.
There are many free resources online to help you feel inspired such as the one below taken from loads of Halloween stencils curiosity of Pumpkin Lady.
What is your favourite kid's Halloween activity? Love to hear your thoughts in the comment section below.