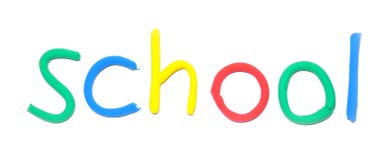 This is because my eldest child went for a taster session at his new school that he will start in September. He is beyond excited and can not wait. He is desperate for me to buy the school uniform unlike me who is not so excited to leave a massive hole in my pocket😞.
I don't know if am normal or not but I am not sad about this transaction. It is part of the process nor am I upset that he is not a baby. But I am pleased that he is turning into such a lovely little boy. I am happy as he is and I accept the situation.
I read a lot about parents getting upset about this big change. I do worry that I am not emotionally attached. But then again I never get upset about the past I just take it in the chin. Maybe because I get more neurotic about things in the future that have not happened. It is just the way I am. God parenting is so tough and constantly doubting yourself.
Still, he is a super excited and can't wait to start big school in September.