Friday, 17 June 2022
On Sunday it will be Father's day so I want to celebrate the daddy to my sons in this post. I have jotted down some reasons why daddy rocks and why we are so glad you are in our lives.
1. You break down things simple and easy to understand. Partly because of your nature and the mere fact you live with an autistic person. This has helped my boys learn and communicate well with you. It has also taught me how to talk better with the boys as I make things far too complicated.
2. You are always there 100% for the boys and take an active role in fathering them. I think you are a really good role model and teach our boys that both mummy and daddy have skills that they can both teach you.
3. You listen to the boys and are honest with the answers. This has provided trust and security for the boys. They know that they can come to you with any worries and no fear of any judgement.
4. You just want your sons to do their best. It is hard especially once you get into the environment of the school where there is pressure coming from different angles. You have also let the boys decide what they like as long as it is suitable for example not allowing my eldest to watch Deadpool even when he is so desperate to watch him as he thinks he is funny in the mobile adverts!
5. You don't put expectations on the boys as long as they are happy you will support them. If they don't like football that is fine, if they like pink that is fine for example.
6. I am so glad you are not macho and have a passion for equality and fairness for everyone.
7. You are the glue that keeps us all sane in our home. You are a great delegate and can come up with solutions to problems whilst mummy has a wobble.
8. You are the one to teach them all the intelligence stuff while mummy dances around being a silly billy.
9. You work around the family and put us first.
10. When daddy does something he puts his whole heart in and never cuts corners. He is very talented with design and ideas.
Friday, 10 June 2022

It can be hard to get your child to open up to you therefore a prompt can sometimes really help give them the encouragement to talk to you. It doesn't have to be anything serious the idea is to help with your child communicate and engage in conversation with you.



Below I have got 40 different types of conversation starters for kids as it can be hard to sometimes think of what to talk so we all need some inspiration from time to time.
40 conversation starters for kids.

1. Tell me about the best and worst parts of your day.

2. What's your favourite game to play?

3. If you could be any animal what would you be and why?

4. What's your favourite thing to do in the car?
5. If you could be anywhere right now where would you be? Wh
at would you be doing?
6. What's your favourite cereal? Why?

7. What's the silliest face that you can make?

8. What's your favourite song? Why do you like it?

9. What was the best holiday you ever had?

10. Where do you like to go in the car?

11. Who is your best friend and what do you like about that person?

12. Did you learn anything new in school today?

13. If you could wish for three things, what would they be?

14. What's your favourite holiday?

15. If you were an animal, which one do you think you'd be?

16. What three words do you think to describe your personality best?

17. What's your favourite subject?

18. If you could have any job, what would it be?

19. What's something that cheers you up when you're sad?

20. How does it make you feel when you see someone getting picked on?

21. If you could travel back in time, what decade would you choose to live in?

22. What's the best thing you've ever bought off Amazon?

23. What was the last concert you went to?

24. What is one thing you can't live without?

25. What's the strangest dream you've had recently?

26. What is your favourite book of all time?

27. How many countries have you been to?

28. What's your favourite city you've visited?

29. Would you rather travel via plane or boat?

30. would you be really really hot or really really cold?
31. Can you remember a time when you made someone smile?
32. Hold were you when you learned to tie your shoes
?
33. Do you think you could go an entire day without talking?

34. If you could turn one room of your house into a giant trampoline which one would it be?

35. Have you ever told a small fib so as not to hurt someone's feelings?
36. Are you good at tongue twisters
?
37. Do you have the same first name as anyone else at your school? Do you like that?

38. Do you like to look at a clock or do you prefer not to know the time?

39. What's your favourite joke?

40. Who do you talk to the most on the phone?
What do you think about my conversation starters for kids? Have I missed any off that you think are good ones? Love to hear your thoughts in the comment section down below.

Cheers for reading X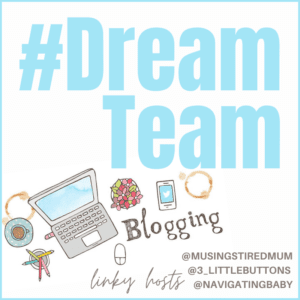 Friday, 27 May 2022
Now we are back at school some of us *ahem* struggle with the morning run. It seems chaotic and rushed so here are some ways that have helped me to have a smooth school morning run without the stress.
Preparation do in the evening.
So. where shall we start? well, I think the first important thing to incorporate into your school routine is preparing the night before to reduce the stress.
This will help give you the confidence that everything is under control. Making sure that the schoolbags have been emptied of the millions of letters, getting the bag ready, and having all the school uniforms gathered and placed neatly for the morning.
Therefore once it is morning all you have to worry about is getting your darlings motivated to get dressed.
If you have a child who takes lunch to school preparing it the night before can help save some time in the morning. As parents, we need to do the minimum as it is important to make sure we have a HOT tea, crucial!
If you are struggling to get your child motivated one way to help in the short term is a reward chart. Plan out each section - get up, eat breakfast, get dressed, brush teeth etc and give a star when that routine is done, once the child collects x amount of stickers.
They will be rewarded for their good behaviour. This can help ease your child into a productive routine and hopefully with time they know what to expect and it is a much calmer affair.
If you have children like that are what you would call speedy when they walk to school (ironic as any other time you would think they were Bolt).
Then leaving 10 minutes early to get trot school can be a solution to getting in on time. It also means you don't have to stress and can take your time without rushing and shouting, "hurry up"!
Being aware of what is happening.
A thing that I have in the past struggled with is forgetting to check if there is something important happening at the school. Make sure you have a diary to put important information such as needing to bring in money or food for a special occasion.
Therefore you can feel in control and know what is happening beforehand. Make sure that you read the newsletters or any letter from the school bag the night before.
I make sure that the cereal boxes are out, bowls and spoons the night before can really save some time in the morning.
Doing the baths again the night before is another you can do to reduce the amount you have to prepare in the morning.
My eldest suffers quite a from anxiety because of having autism. What can help settle him and reduce any conflict is talking to him the night before about anything that is bothering him and if you can try to come up with a solution.
Hope this helps and is there anything that helps you reduce the stress of the morning routine? Love to hear your thoughts in the comment section down below.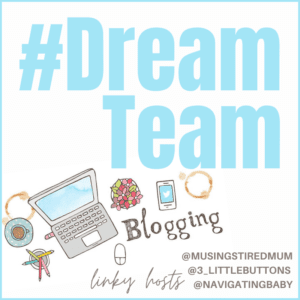 Friday, 20 May 2022
A week ago my son decided to brake his arm, how inconvenient ;). So, it can be quite challenging to lose control of your arm and it does make you think of how much you do take for granted in terms of what you do with your arms.
So, it got me thinking of some fun but safe things kids can do with a broken arm, as believe it or not there still are some stuff that is achievable and you can see that by my list down below.
You can't go wrong with trusted books and is a great opportunity to catch up on books that you want to read. Of course, it can be tricky at first but with fingers, you can slowly turn pages and if you have a reader then that may be of use also.
2. Films.
A safe activity to do with a broken arm is films because you can relax with your arm on the sofa with a fun film or if you feel flush with cash you could go to the cinema and check out the latest blockbuster.
You can play games on game consoles with a broken arm but you are limited to less vigorous type games that require less action in both hands such as Minecraft or The Sims. Slower placed games don't require lots of forceful movement in the hand.
4. Board games.
Board games are a lifesaver such as Monopoly, double, Uno, charades... you get the gist are a god-sent because kids board and frustrated so board games can really help keep kids entertained and have fun with the family.
If your kids love music then this may be the one and even better than that turn on youtube and get the lyrics to the song so your kid can sing their heart out to their favourite tunes.
A jigsaw puzzle is another option as it is a relaxing activity that can take you time and doesn't take a lot of physical strain.
It can be very frustrating having a broken arm as it can limit you and stop you from doing the normal fun things you want to do. So sometimes a walk to get some fresh air can really help clear the head
.
8. Colour or draw.
A relaxing activity to do is drawing or colour. If you are not that confident sometimes just copying a tutorial on Youtube can be a fun way to learn especially drawing something like your favourite character in Minecraft say. There are plenty of colouring-in books on the market and it is something that you can do on your own or do with an adult which is a calming affair.
9. Make a list of things you want to do when your cast comes off.
Now for something a little bit different to the usual suspects and that would be to use up that free space on your cast and write all the things that you want to do once you are free from the cast.
10. Visit a museum.
If you are feeling frustrated at home due to restricted movements then why not check out your local museum as they often have free openings where you see collections and it is another great way to get out of the four walls.
Have I missed out on any activity that you think is worth mentioning that is suitable for a child to do when they have a broken arm? Love to hear your thoughts in the comment section down below.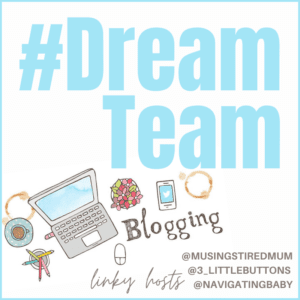 Monday, 16 May 2022
Looking for sweet to silly quotes then look no other as I have the perfect ones to capture the words needed for this coming Father's day Instagram post to share to the world on social media the special father in your life.
Don't know what to write for a fathers day caption don't worry I have it covered we have quotes, sayings, and puns to meet all the needs of a good quality caption in case you are stuck for words then here are some simple inspirations to get you feeling inspired.

1. A father is someone you look up to no matter how tall you grow.

2. A father is neither an anchor to hold us back nor a sail to take us there, but a guiding light whose love shows us the way.
3. Dads and daughters don't always see eye to eye, but always heart to heart.

4. Dad: A son's first hero, a daughter's first love.

5. Dad, your guiding hand on my shoulder will remain with me forever.

6. A dad is someone who wants to catch you when you fall. Instead, he picks you up, brushes you off, and lets you try again.

7. In the darkest days, when I feel inadequate, unloved, and unworthy, I remember whose daughter I am, and I straighten my crown.

8. Some people don't believe in heroes, but they haven't met my dad.

9. Fathers hold their kids' hands for a while and their hearts for a lifetime.

10. Life doesn't come with a manual — it comes with a father.

11. My dad will always have a special place in my heart.

12. My dad gives Superman a run for his money.

Funny Father's Day Captions.

13. Dad, you're one in a million, which are roughly the odds of everybody being ready and in the car when you want to leave.

14. I finally checked the oil in my car. Happy Father's Day!

15. Dad, thanks for saying "yes" whenever Mom said "no."

16. Without me, today is just another day. You're welcome.

17. A father is someone who carries pictures of his kids where his money used to be.

18. Here's to one of my favorite parents!

19. Dad, I can never repay you. Literally

20. I feel bad for other people today. Obviously, my dad is the best.

21. I might not be perfect, but that's okay. I forgive you!

22. Thanks for killing all those spiders.

23. Dad, you're the cool parent. But I'll deny it if you tell Mom.

24. Worst jokes. Best dad.

25. I'm sorry for everything, Dad. Unfortunately, the list is too long to explain.
26. I'll always be your little girl. And your financial burden.

27. You're the greatest father I've ever had.

28. Thanks for putting up with me, Dad!
29. We all know that Mom did the hard part. But Happy Father's Day anyway!

30. You're so hip, you had a dad bod *before* it was cool.
31. In honor of Father's Day, I promise to laugh at all of your jokes.

32. Not all heroes wear capes. Mine wears cargo shorts.

33. Happy Father's Day, Dad. You were right—about everything.

34. You'll always be a dad to the bone.
35. This might sound cheesy, but you're the gratest, Dad.
Quotes for Father's Day Instagram Captions.

36. "When my father didn't have my hand, he had my back." – Linda Poindexter.

37. "I love my daddy. My daddy's everything. I hope I can find a man that will treat me as good as my dad." – Lady Gaga.

38. "I am a princess not because I have a prince, but because my father is a king." – Unknown.

39. "It was my father who taught me to value myself." – Dawn French.

40. "The best fathers have the softest, sweetest hearts. In other words, great dads are real marshmallows." — Richelle E. Goodrich, Slaying Dragons.

41. "I'm so lucky to have such an amazing man as my dad. Thanks for teaching me to work hard and laugh harder." – Kate Upton.

42. "A father is neither an anchor to hold us back nor a sail to take us there, but a guiding light whose love shows us the way." – Unknown.

43. "My daddy was my hero. He was always there for me when I needed him. He listened to me and taught me so many things. But most of all he was fun." – Bindi Irwin.

44. "I know that I will never find my father in any other man who comes into my life because it is a void in my life that can only be filled by him." – Halle Berry.
45. "She did not stand alone, but what stood behind her … was the love of her father." —Harper Lee.
Puns for Father's Day Instagram captions.
46. A father's love is un-
beet
-able.
47. Whiskey-ing you a happy Father's Day.

48. Dad, you're Pa-some.

50. Have a beer-y happy day.

51. Every dad has his day

52. Dad, you're tea-riffic.

53. Dad hair, don't care.

54. Papa goes the weasel.

55. You've got the best dad yolks. They crack me up!
Hello!