Wednesday, 16 December 2020
Hey readers,
Christmas is a funny old time of year, everything that is 'normal' suddenly goes out of the window.
Then it is replaced with temporary social rules that are seen as acceptable, whereas in any other situation that behaviour could be potentially frowned upon.
Take alcoholic beverages for example, when it is Christmas you can get away with drinking any old time.
It doesn't matter whether it is morning, midday or evening although, ideally people expect you to be sozzled by the time the Queen's speech is on.
Any other time you of thinking of drinking alcohol during the day you would be labelled an alcoholic.
What is it with chocolate at Christmas? You start Christmas day morning opening chocolate and then you just carry on nibbling away. This then results in your children bouncing off the walls with relatives telling you how to manage your children.
That leads me nicely on to the next point of the fact, Christmas is all about stuffing your face with calorific food.
It is alright at Christmas to have four meals with snacks in between. We are so overindulging in gluttony during this festive time that we forget about moderation and all the other 'messages' about eating healthy.
Christmas time is all about what you can eat like a pig because no one bats an eyelid and in fact, those people are more likely to buy you some more chocolate as a present because you can not get enough sugar.
Christmas is the time when the only numbers you have to worry about is when Eastenders is on. Forget about the calories during Christmas as it is a free calorie zone for the foreseeable few hours.
No guilt what so ever about the telly being on all day long blasting out, it's socially acceptable during the Christmas period to watch TV for 10 hours if you please.
How else are you going to get through the afternoon with granddad snoring in the chair and your children of their tits on sugar?
Who needs routine when you can do as you please on this special day. Forget all about the rules and let's add disruption to the order of the day.
Sit on your arse, watch TV, eat the mountain of chocolate with the drink in the hand at two in the afternoon and do SOD ALL. Why, because it's Christmas, you can be lazy and do nothing during the Christmas period.
The main goal is to relax and make the most of it without the guilt, because who needs guilt on Christmas.
You can wear pj's all day long if you desire without anyone passing judgement or calling you a chav/jobless scum of the earth. Because IT'S CHRISTMAS and the lazier you are better!
For parents, you may secretly help the child with finishing the chocolate after boxing day as they can't live off the mountain of chocolate given from the grandparents.
I suppose the best bet for a parent, like myself, is that I don't have to feel guilty about the indulgent food or the telly being on or even the fact I am looking at my phone too much.
It is that one day that the rules can be broken and anything goes. Mummy guilt can fuck off for one day in the year, result!
Cheers for reading X
Monday, 14 December 2020
We all have the memories of things we did in our childhood, especially for Christmas that we hold on to and want to share with our children.
I am going to share some of mine that we do for my children at Christmas.
Let's start with a golden oldie, leaving a plate with a mince pie, carrot and drink on the night of Christmas Eve. Obliviously, we as parents will have to leave some crumbs and icing sugar to let the child know Santa has been.
In the morning when they see the plate they are beyond happy especially as they link to presents.
Having a select day to decorate the tree in December with the kiddos happens every year. It is a challenge for us parents to not want to kill our children due to the chaos but overall it is jolly good fun.
That does not stop us, adults, though sneakily later on in the evening go and rearrange the tree.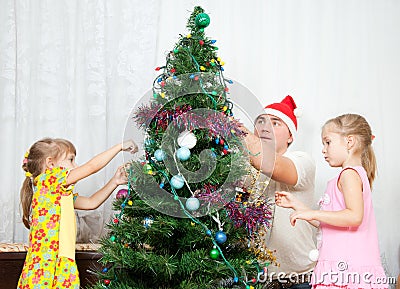 On Christmas Eve we get into our comfy clean PJs to settle down early evening and watch whatever 'premiere' child-friendly cartoon is on and this year.
Another tradition that we do is write a letter to Santa to let him know that your child has been good and what your child would dearly love this year. This year my eldest basically wanted everything in Smyth's store ;)
Followed by at Christmas we do a reply letter from Santa, AKA mummy to tell my little darling how lovely they have been.
Let's forget all about the bad times because Christmas is meant to be all lovely and warm. This will be left for Christmas Day.
Every year with my children we make a Christmas decoration (brought from the lovely Poundland) to go on our Christmas tree.
Finally, the last thing I love doing with my children is on Christmas Day after dinner going for a walk, more than likely to the park. There is something lovely about going outdoors when the majority of people are indoors. There is a strange type of eeriness to it.
Friday, 11 December 2020
What is more fun than pun???? A Christmas pun of course! I have gathered 70 Christmas puns perfect to use on social media or even writing on a Christmas card for someone.
1. I've got a bad case of resting grinch face.
2. Nobody touch the roast - I'll have the final sleigh.
3. Line up, kids, cause I'm about to make it rein.
4. With family and friends gathered around, I'm feeling a little extra Santa-mental.
5. I'm a rebel without a Claus.
6. I want to Spruce things up this year, so I bought a bigger tree.
7. All this holiday cheer has me feeling pine.
8. Birch better have my presents.
9. I'm feeling the holiday cheer fir sure.
10. Line up to get your food - you snow the drill.
11.
Shake it like a pole-oriod picture.
12. I'm pine-ing for you.
13. Sleigh my name, sleigh my name.
14. All the jingle ladies, all the jingle ladies…
15.
There's snow place like home.
19. The Christmas alphabet has Noel.
23. Snow on and snow forth.
24. It's ice to meet you.
25. I have the final sleigh.
26. Have a tree-mendous Christmas.
28. Your presents is requested.
33. Christmas has me feeling extra Santa-mental.
34. Rebel without a Claus.
35. Time to spruce things up.
40. You're sleigh-in' it.
41. This is snow laughing matter!

43.
Have your elf a merry little Christmas.
Wednesday, 11 November 2020
Hey readers,
Christmas should be fun and what better way than wearing something festive. Christmas jumpers are so popular so I have checked out some of the best Christmas jumpers that I think would bring festive joy to anyone eyes.
The best Christmas jumpers for 2020!
1. Not on the high street -
£

38.00.
How fun is this colourful statement jumper with the bright red and bold letters? Who doesn't love a good old pun with yule got this?
If your feeling confident then you might like this cheeky little number. It is from New Look and it is in the sale, win-win.
This cosy jumper is from Peacocks. I like the cute penguin and the fun element with the sequined hat. It is another item in a sale so grab a bargain.
I like this jumper because it is something different with the light pink and the tree on the side.
It looks really good teaming the jumper up with the skirt and boots. You can purchase this jumper from Next.
5. M and M Direct -
£
16.00.
When checking on M and M direct website this jumper is new in. It looks soft and fluffy with the material. Let's not forget the adorable reindeer in the middle. You can get this jumper from M and M Direct
This super flattering jumper in festive red is to die for. I like the deers on each arm and overall appealing jumper to invest in. You can find this jumper in Boden.
7. I Saw It First -
£
30.00.
This black jumper with the fun reindeer is a more playful choice if you don't want to take your festive jumper choice too seriously. You can get this jumper from I Saw It First.
Do you like any of these designs for Christmas jumpers? Love to hear your thoughts in the comment section down below.
Saturday, 7 December 2019
On Saturday (07/12/2019) I and my family went to see The Snowman with a live orchestra at Coventry Cathedral.
Which of course is shown in the beautiful new Coventry Cathedral. As a parent is important to point out that there are toilets in the cathedral.
Last year was a sell-out for The Snowman film and live orchestra that they have returned this year for more magical performances to get you in a festive mood.
Carrot Productions who are the creators of The Snowman live have done over 200 live shows across the country in some of the finest cathedrals and venues. The orchestra comprises musicians drawn from the UK's top orchestras.
The show lasts for an hour and I originally thought that seemed a bit short but actually it was a good length for young children.
There was plenty of seats for everyone and it is disabled friendly.
Also, the screen is big so everyone in the audience can see the film plus the added extras such as Father Christmas message.
At the front of the cathedral was the live orchestra so the children get to see the musicians play an array of instruments which is an experience in its self to hear live music.
I and my son are autistic so were conscious that it might be noisy with a live orchestra so we came prepared with ear defenders.
However, though the music is loud it is not in the style of music which was soft. I found the music relaxing to listen to. My son who normally struggles with noise sat through the whole of the performance with no problems.
Santa made an appearance on the big screen.
A popular feature was seeing the snowman walk up and down the isles and it was enough to get all the children excited. The atmosphere was relaxed which was a rather lovely and enjoyable experience.
There was a short piece on the display screen explaining what the different instruments were being played in the orchestra.
A really good informative piece as they explained the instrument and then played a little of that instrument to make it identifiable.
Alongside the snowman segments, there was a short story about a donkey and his experience of becoming a dancer with the orchestra playing music.
Of course, closer to the end was the classic film The Snowman shown on the big screen. Also, was the live orchestra and a singer who sang the classic hit from the film, Walking in the Air gave a lovely festive feel to it.
It really did get you in the mood for Christmas and overall most children in the cathedral were quietly watching the film so it went down well.
It was fab to do something a bit different for Christmas with my boys that was a calming activity. I definitely recommend it for all that enjoy The Snowman and live orchestra music.
There are still more live performances for The Snowman film with a live orchestra and if you are interested in seeing this performance you can find more information here. The cost of the tickets starts from £11 upwards depending on where you are seated.
However, children aged 18 months and under will be admitted for free if seated on a parent's knee, with the hope that you will be considerate to other audience members and take your child out of the performance temporarily if they are crying or disturbing others.
This is an AD for The Snowman live performance. I have been kindly gifted the tickets in exchange for a review. All opinions expressed are entirely my own.
Sunday, 16 December 2018
I am sure we all know that Christmas is less than 5 weeks away, eek. So here are some items that I liked that would make great Christmas presents this year.
First I have this beautiful solar system bracelet. It has all the solar systems on the bracelet and thinks it is amazing. It is hand made from Leviko Designs and you can buy the item on her Etsy store.
This is a lovely gift if you're looking to give something a bit unusual for someone who is into science.
I like the fact it is handmade and made on order, just makes it feel that bit more special. When receiving the bracelet it came in a beautiful box. The bracelet was tied to ribbon inside of the box to make it secure.
The solar system beads themselves are matte labradorite for Mercury, picture jasper for Venus, chrysocolla for Earth, matte red jasper for Mars, tiger's eye stone for Jupiter, coffee striped agate with a silver-tone bead frame for Saturn, and blue striped agate for Uranus and Neptune.
The beads themselves are volcanic lava beads and semi-precious gemstones. It has a silver clasp to secure the bracelet around the wrist so it is safe and secure to wear about. It would give character to your outfit and is a unisex item that could be suitable for anyone looking for something a bit different.
I am a lover of books and luckily so are my boys so the next item is right up their street with the adaption of Tim Burton's classic A Nightmare before Christmas.
It is a 48-page book and it is a story about Jack Skellington's adventure when he stumbles into Christmas and how he has taken it upon himself to replace Santa. However, this does not go well and all hell breaks loose. A very good story to keep you on edge.
It is a story that is engaging and full of rhythm to keep children wanting to carry on reading right till the end. Both my boys love reading books with a slight dark edge to them. Of course, not only children will like this story but adults too would love to receive this item if they are a fan of Disney or Tim Burton's film.
That is why is this personalised Nightmare before Christmas book is perfect as it is beautifully illustrated.
You can get the book from The Gift Experience. The books come in a box to make it super special and you can also get names placed on the book to give it that personal touch - not only that each page has the name at the top.
The book is black-bound and with gold writing to make it feel luxurious. The book also comes in a Disney Timeless gift box making it a beautifully designed item to give someone special at Christmas.
Another beautiful book is The Christmas Next door by T.A. Creaser. If you are doing Christmas Eve boxes then this would make an excellent book choice for your child. You can buy the book here by Owlet press.
The story tells an important message about consumerism and that it is important to share time with loved ones and being nice to one another.
Sometimes, you can't always get what you want or something goes wrong. Such as the oven breaking down, which happened in this story and though it is hard taking the good things can make you still enjoy the time together.
At the end of the day happy memories are more valuable than whether you have received the latest gadgets. It really is a beautiful story that brings home a happy and positive message.
There is also a side story regarding the loss of grandad's wife and it talks about feels with death and I feel it is done in a very sensitive way for young children.
It is a good way to help discuss the loss to children and my son really was engaged and wanted to know more regarding Grandad why he felt sadness and how he moved forward with the grief of losing a special person in his life.
This is an advertisement feature. I was given all the items in the post for free in exchange for a review. All opinions expressed are entirely my own.
Hello