Wednesday, 16 December 2020
Hey readers,
Christmas is a funny old time of year, everything that is 'normal' suddenly goes out of the window.
Then it is replaced with temporary social rules that are seen as acceptable, whereas in any other situation that behaviour could be potentially frowned upon.
Take alcoholic beverages for example, when it is Christmas you can get away with drinking any old time.
It doesn't matter whether it is morning, midday or evening although, ideally people expect you to be sozzled by the time the Queen's speech is on.
Any other time you of thinking of drinking alcohol during the day you would be labelled an alcoholic.
What is it with chocolate at Christmas? You start Christmas day morning opening chocolate and then you just carry on nibbling away. This then results in your children bouncing off the walls with relatives telling you how to manage your children.
That leads me nicely on to the next point of the fact, Christmas is all about stuffing your face with calorific food.
It is alright at Christmas to have four meals with snacks in between. We are so overindulging in gluttony during this festive time that we forget about moderation and all the other 'messages' about eating healthy.
Christmas time is all about what you can eat like a pig because no one bats an eyelid and in fact, those people are more likely to buy you some more chocolate as a present because you can not get enough sugar.
Christmas is the time when the only numbers you have to worry about is when Eastenders is on. Forget about the calories during Christmas as it is a free calorie zone for the foreseeable few hours.
No guilt what so ever about the telly being on all day long blasting out, it's socially acceptable during the Christmas period to watch TV for 10 hours if you please.
How else are you going to get through the afternoon with granddad snoring in the chair and your children of their tits on sugar?
Who needs routine when you can do as you please on this special day. Forget all about the rules and let's add disruption to the order of the day.
Sit on your arse, watch TV, eat the mountain of chocolate with the drink in the hand at two in the afternoon and do SOD ALL. Why, because it's Christmas, you can be lazy and do nothing during the Christmas period.
The main goal is to relax and make the most of it without the guilt, because who needs guilt on Christmas.
You can wear pj's all day long if you desire without anyone passing judgement or calling you a chav/jobless scum of the earth. Because IT'S CHRISTMAS and the lazier you are better!
For parents, you may secretly help the child with finishing the chocolate after boxing day as they can't live off the mountain of chocolate given from the grandparents.
I suppose the best bet for a parent, like myself, is that I don't have to feel guilty about the indulgent food or the telly being on or even the fact I am looking at my phone too much.
It is that one day that the rules can be broken and anything goes. Mummy guilt can fuck off for one day in the year, result!
Cheers for reading X
Monday, 14 December 2020
We all have the memories of things we did in our childhood, especially for Christmas that we hold on to and want to share with our children.
I am going to share some of mine that we do for my children at Christmas.
Let's start with a golden oldie, leaving a plate with a mince pie, carrot and drink on the night of Christmas Eve. Obliviously, we as parents will have to leave some crumbs and icing sugar to let the child know Santa has been.
In the morning when they see the plate they are beyond happy especially as they link to presents.
Having a select day to decorate the tree in December with the kiddos happens every year. It is a challenge for us parents to not want to kill our children due to the chaos but overall it is jolly good fun.
That does not stop us, adults, though sneakily later on in the evening go and rearrange the tree.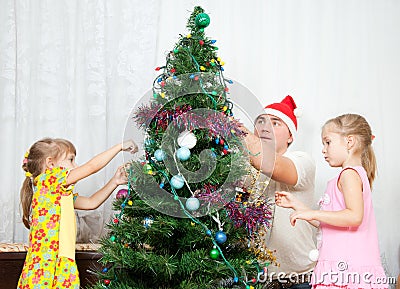 On Christmas Eve we get into our comfy clean PJs to settle down early evening and watch whatever 'premiere' child-friendly cartoon is on and this year.
Another tradition that we do is write a letter to Santa to let him know that your child has been good and what your child would dearly love this year. This year my eldest basically wanted everything in Smyth's store ;)
Followed by at Christmas we do a reply letter from Santa, AKA mummy to tell my little darling how lovely they have been.
Let's forget all about the bad times because Christmas is meant to be all lovely and warm. This will be left for Christmas Day.
Every year with my children we make a Christmas decoration (brought from the lovely Poundland) to go on our Christmas tree.
Finally, the last thing I love doing with my children is on Christmas Day after dinner going for a walk, more than likely to the park. There is something lovely about going outdoors when the majority of people are indoors. There is a strange type of eeriness to it.
Friday, 11 December 2020
What is more fun than pun???? A Christmas pun of course! I have gathered 70 Christmas puns perfect to use on social media or even writing on a Christmas card for someone.
1. I've got a bad case of resting grinch face.
2. Nobody touch the roast - I'll have the final sleigh.
3. Line up, kids, cause I'm about to make it rein.
4. With family and friends gathered around, I'm feeling a little extra Santa-mental.
5. I'm a rebel without a Claus.
6. I want to Spruce things up this year, so I bought a bigger tree.
7. All this holiday cheer has me feeling pine.
8. Birch better have my presents.
9. I'm feeling the holiday cheer fir sure.
10. Line up to get your food - you snow the drill.
11.
Shake it like a pole-oriod picture.
12. I'm pine-ing for you.
13. Sleigh my name, sleigh my name.
14. All the jingle ladies, all the jingle ladies…
15.
There's snow place like home.
19. The Christmas alphabet has Noel.
23. Snow on and snow forth.
24. It's ice to meet you.
25. I have the final sleigh.
26. Have a tree-mendous Christmas.
28. Your presents is requested.
33. Christmas has me feeling extra Santa-mental.
34. Rebel without a Claus.
35. Time to spruce things up.
40. You're sleigh-in' it.
41. This is snow laughing matter!

43.
Have your elf a merry little Christmas.
Monday, 7 December 2020
A nice little Christmas recipe you can do with the children are these super easy melting snowman cookies.
These are perfect because it is not too complicated but will get anyone in a festive mood.
* Red/green/yellow tube of writing icing.
* 400g of fodent icing sugar.
How to make the cookies.
1. Place the icing sugar into the bowl. Start with a teaspoon of water and mix into the icing. Keep adding a teaspoon of water each time until the icing gets to a runny consistency but think enough to coat on a spoon.
2. Cut the marshmallows into half.
3. Now getting the icing sugar and cover the cookie and add the marshmallow at the top of the cookie.
4. Give the cookie a couple of minutes to set the mixture.
5. Get the red icing pen put two dots for the eyes and a red mouth on the marshmallow head.
6. A yellow dot for the nose on the marshmallow head.
7. Get the red icing pen again and make a red scarf around the marshmallow.
8. Use all three icing writing pens and make dots on some of the cookies tummies.
9. On the other half of the batch of cookies draw a yellow line down the tummy of the snowman and then yes red and green dots on the line to make it look like a snowman scarf.
10. Allow some time for the icing to dry on to the cookies and then there you have some melting snowman cookies.
Monday, 30 November 2020
I thought seeing as we are getting nearer and nearer to Christmas, that for a little sh*ts and giggles to help the lovely readers get in the festive mood I would do a light-hearted post on sighs that Christmas is even that more closer to knocking on our door. Read below to get some more insight.
1. Coca Cola.
You know when Christmas is here when you witness the classic Coca Cola advert with the bright red lorry delivering the sugar laid drink to the family.
Let's face it no one cares about calories at Christmas fact! The advert also brings a cheerful jingle that gets stuck in your head,

'HOLIDAYS ARE COMING'

.
If that isn't a sharp reminder that Christmas is fast approaching I don't know what is.
2. Cinnamon.
Everywhere you look in restaurants, fast food joints, shops, coffee shops everything has cinnamon in it from your coffee to the candles to even the toilet tissue to wipe your bum, cinnamons got your back, haha.
3. Christmas Music.
Soon as 1st November comes the music is blasting out in the shops with such classics about wishing it was Christmas every day. However, if it was Christmas every day you would be skint, fat and hallucinating about salad quite frankly.
4. Christmas lights.
You know in June you can see the Christmas lights in the street hung up but not turned on. Well, news has it when it is the end of November boom them lights shine bright in the night.
5. Chocolate.
Most of the shops consist of chocolate, more chocolate and a bit more chocolate.
6. Now That Is What I Call Christmas.
If you flick through the channels you will notice a slight difference to the presentation of some channels. Once channels just showcased normal stuff like for instance bog-standard let's say Now that is What I Call Music tv channel to ummmm…..you guessed it Now That Is What I call Christmas.
Or, if music is not your thing then don't worry there is Christmas movie channel 24 hours a day to get you excited with showcasing any old crap that resembles some sort of Christmas tone about it pretty much on repeat since November, Ho Ho Ho.
7. Christmas Adverts.
Let's not forget the endless adverts that are more story-based then actually about buying any products.
8. Coffee Shops.
Hello, pretty Coffee cups from the coffee shops that are decorated with some sort of Christmas paraphernalia such as the stag or a snowman. This is enough to get any insta w*anker in and buy that festive hot chocolate from Costa or any other popular coffee chain. The coffee chain bosses must be milking in it, haha.
9. Christmas Tree.
Home is much cosier now that tree is up. The lights are twinkling and the cat is underneath the tree itching to pull down that rogue tinsel.
10. Eat what you want.
Of course, Christmas is about gluttony and that you can be guilt-free. Therefore let go and eat six mince pies, two hundred celebrations and the goose fat potatoes because you know why? It's Christmas, treat yo self! It is in the unwritten rule of Christmas that anything that touches your mouth has no calories.
Have I missed anything off my list of observations of Christmas coming? Love to hear your thoughts in the comment section down below.
Wednesday, 18 November 2020
Christmas is fast approaching and with lockdown, it can be quite daunting especially as a lot of people are going through financial difficulty.
Here are some ways to save money on your shopping at Christmas.
1. Budget.
It is important to set a budget and stick to it. Not only does it feel like you are in control but it allows you to also enjoy the event without getting flustered. Christmas doesn't have to be OTT with presents because remember it is also about sharing time together with loved ones.
Don't let finances rule you, take control and if you can't afford something don't buy it, people will understand if you tell them. Christmas should be a time to relax not get stressed out.
2. Sell.
A good way to earn some money is to look around your home and sell stuff on eBay or Facebook market place.
I have done this myself and it has helped with my Christmas budget, which again is a great deal of pressure off.
3. Cashback sites.
If you are shopping online for presents then I recommend using cashback apps such as Quidco and Top Cashback.
What you so go on the site search a shop you want to buy something from click on the link and it will take you directly to shop.
Once you have brought something from the shop you get a certain percentage cashback.
4. Spread the cost.
Spread the cost of your shopping so buy x amount each week and then this means it won't be overwhelming if you left it to the last minute.
5. Research.
Before hitting the shops, take some time to do your research online with google shopping to find the best deals on the things you want to buy for Christmas.
6. Planning.
Planning is key and is the one main thing to help you keep within your finances. Write down a list of your budget and the things you want to buy within that budget. Always stick to a list than less likely to impulse buy.
7. Loyalty cards.
I really like loyalty cards as they give you money back which will save you money. Shops like Tesco (Tesco rewards), Sainsbury's (nectar card), Boots (Boots advantage card) give you x amount of points when you shop with that store.
Then once you have accumulated so many points can transfer money from your shopping from the store.
8. Vouchercodes.
Check out Vouchercodes where they have a search engine for voucher codes and discounts on a lot of stores such as Tesco, New Look, Debenhams to save some money if you are planning to shop in certain stores.
9. Supermarkets.
Swap supermarkets when you do the shop for budget-friendly ones Lidl and Aldi so much cheaper and the quality is still very good.
Remember to write a list before you go as I have been guilty of being caught up in the moment and at least with a list you can stick to it and not buy too much food.
10. Yellow stickers.
In my household, we buy our Christmas meat in the yellow stickers that are reduced at the end of the day and put it in the freezer. Saves an absolute fortune.
Also nowadays people are braver and don't all go for turkey – don't feel pressure if you don't want, there are so many meats to choose from. Even better if you feel up to it you could go vegetarian and save the pounds there.
11. Courier.
If you are sending presents to relatives or friends don't just rely on Royal Mail as a courier. Have a look around as there can be some services that are much cheaper.
12. Christmas post.
When sending a Christmas card in the post to someone a cheaper way to do is use second class stamps.
However, it may take longer but make sure you're earlier and then it should not be a problem and your purse will be happier for it.
13. Christmas tree.
I know it is tempting to have a fresh tree as they seem to be the fashionable thing to do. But really it is a lot cheaper to opt for a fake tree as this will save you money in the long term.
Not to mention the positive impact of choosing a more environmentally friendly option as a pose to buying a fresh tree that is chopped down just for Christmas and then checked away in a few weeks' time.
14. IOU.
We all know items in the shops are cheaper instantly after Christmas Day. One way to save some money is between you and say your friend is doing an IOU (I owe you) meaning instead of handing your friend a present at Christmas do it after.
Hope this helps. Have I missed any tips on saving money that you find helpful? Love to hear your thoughts in the comment section down below.
Wednesday, 11 November 2020
Hey readers,
Christmas should be fun and what better way than wearing something festive. Christmas jumpers are so popular so I have checked out some of the best Christmas jumpers that I think would bring festive joy to anyone eyes.
The best Christmas jumpers for 2020!
1. Not on the high street -
£

38.00.
How fun is this colourful statement jumper with the bright red and bold letters? Who doesn't love a good old pun with yule got this?
If your feeling confident then you might like this cheeky little number. It is from New Look and it is in the sale, win-win.
This cosy jumper is from Peacocks. I like the cute penguin and the fun element with the sequined hat. It is another item in a sale so grab a bargain.
I like this jumper because it is something different with the light pink and the tree on the side.
It looks really good teaming the jumper up with the skirt and boots. You can purchase this jumper from Next.
5. M and M Direct -
£
16.00.
When checking on M and M direct website this jumper is new in. It looks soft and fluffy with the material. Let's not forget the adorable reindeer in the middle. You can get this jumper from M and M Direct
This super flattering jumper in festive red is to die for. I like the deers on each arm and overall appealing jumper to invest in. You can find this jumper in Boden.
7. I Saw It First -
£
30.00.
This black jumper with the fun reindeer is a more playful choice if you don't want to take your festive jumper choice too seriously. You can get this jumper from I Saw It First.
Do you like any of these designs for Christmas jumpers? Love to hear your thoughts in the comment section down below.
Hello