Easter is soon upon us next month and I am getting eggcited to feast my eyes on the chocolate eggs.
This year is a big time for Easter as there is so much choice to have when it comes to eggs from cheese ones to the beauty filled eggs that you definitely won't be disappointed with the change of getting a bad egg this Easter.
Hands up who loves Baileys ***hiya*** well nothing has excited me more than to know that Baileys have brought out their chocolate flavoured Easter eggs that were introduced last year as they were clearly a success hence why they are returning this Eater (2019).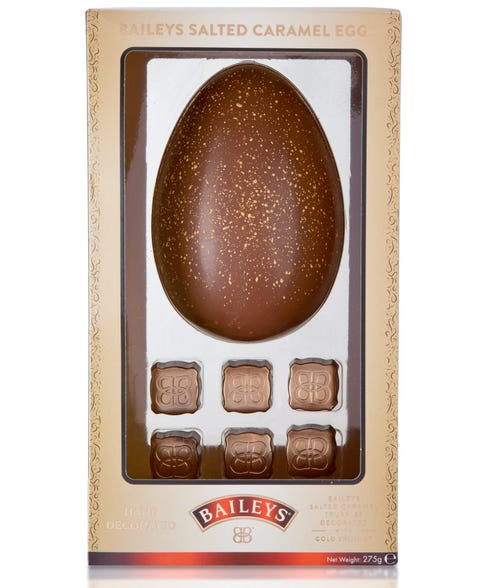 If you are Baileys fan then you're going love the new flavour of salted caramel that sums up chocolate perfect and ticks all the boxes for any chocolate lover out there.
The Baileys egg is a milk chocolate hollow egg laced with crunchy caramel salted pieces. If that is not enough to fill you with joy then there is also six separate chocolate

s includes.
he Original Irish Cream Liqueur milk chocolate truffles with a hint of crème caramel.
Bear in mind that the little chocolates are dark chocolate and also to give some luxury are covered in glitter. The chocolate egg weighs 275g which is a whopping size egg.
Alternatively, Baileys has also brought out a coffee flavoured Bailey's Easter egg which is contained with glittery gold coffee beans, and six coffee chocolate truffles for the coffee lovers out there.
You can pick up the Baileys Easter eggs in most supermarkets for £10 now so go check it out!
Bring on the Easter count down!
Have you tried Bailey's easter egg? What are your thoughts of the are Bailey's easter egg? love to hear your tohughts in the comments below.