Nothing better when you are skint then wishful thinking so what better thing to do then a wish list of some beautiful clothing that I have seen in the shops this springtime.
1. Tie sleeve dress.
I like this beautiful spotty number from Primark cost £10.00. I like the spots and it looks roomy and great to get a breeze, perfect if your running about children like I am mostly haha. I also like that it is short sleeve, great length and the ribbons on the end of the sleeve are a cute addition to the outfit.
2. Women's khaki cropped crochet cardigan.
I like this lightweight khaki cardigan and like the look of the crochet design. It comes from Peacocks and costs £16.00.
3. Macrame Sandals.
I stumbled across these sandals on Matalan costing £12.00. They appeal to me because I like the bohemian feel and though they are a bit different from what I have seen in the shops this Spring.
4. Black Textured Slip Midi Dress.
I like the look of a slip dress as the material looks light and floaty which is brilliant in the warmer months. Plus you can always add a jacket if it is chilly or if it is summer hot take away the t-shirt. This classic black slip is from New Look
for £24.99.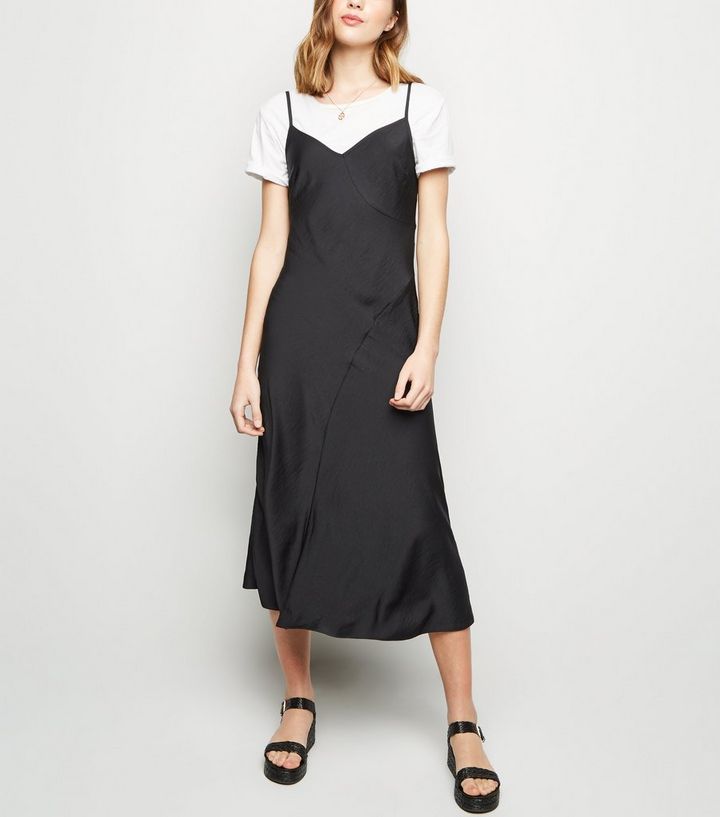 5. Ecru Zebra Jersey Wrap Dress.
Move over leopard print a new animal is making an appearance in the Zebra Jersey wrap dress. I love the colour and bold print would make a great statement for the Spring and Summer. You can purchase this dress from Next for £45.00.